Jyl Steinback, Executive Director of Shape Up US, Creator of The Hip Hop Healthy Heart Program for Children™ and Clap4HealthSM is known as "America's Healthiest Mom".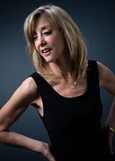 Jyl has sold over 2-million books that educate consumers to change their lifestyle by making positive choices through proper nutrition, exercise, and healthy living. She is a personal trainer, health expert and educator. Jyl has been described by the media as "enthusiastic, "weight loss guru", "America's Super (Healthy) Mom," "national sensation" and "a one women business dynamo." Regardless of the accolades, she is committed to a mission of helping others become healthy. Two simple rules drive Steinback, "Move your body" and "Eat what you love while balancing your meals with healthy nutrition using moderation and portion control."
Jyl's Shape Up Philosophy: "Life is full of choices. YOU can make a change and we will show you how!" As a lifestyle coach, Jyl inspires individuals with medical challenges, and most importantly, families who want to improve their health through positive lifestyle changes. It is her belief that obesity is among the easiest medical conditions to recognize, but most difficult to treat. "It is essential that goals be directed toward prevention. Emphasis on healthy family lifestyles must include education about a healthy heart, proper nutrition, exercise, lowering stress, dental health, and a happy mind", Jyl believes. "This is a perfect healthy lifestyle recipe for your body, mind, and spirit."
Jyl has been a featured story in People Magazine, which named her latest book "FILL UP TO SLIM DOWN" one of their top picks for 2005.
Fitness Pioneer: Jyl directed the first exercise program for Elizabeth Arden in Beverly Hill, CA. She also was a personal fitness trainer for Golden Door and Maine Chance.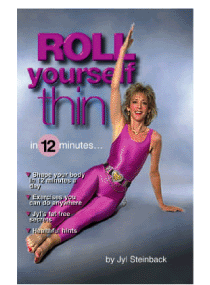 Jyl was one of the first Lifestyle experts to develop programs to address child obesity. Jyl realized early in her career, that focusing on families was essential because many diseases and health challenges are associated with healthy eating habits and lifestyle choices made in the home. By targeting families, she was able to teach children the value of proper nutrition, exercise, and how to incorporate it into their lifestyle choices. Throughout her career, she has impacted and helped reduce the growth of child obesity and other youth health problems through the programs that she has created for individuals and schools.
Over the years Jyl has practiced what she has recommended to others and enabled her family to become known as "America's Healthiest Family". Jyl has been an advocate for choice, change, and lifestyle commitment. "I am passionate about helping people live a lifestyle that not only improves the quality of their life," says Jyl "but also the lives of future generations. This is not just a personal mission it is my life quest. I love to watch people change their lives for the better and feel extraordinary about themselves!"
Author: Steinback, spreads the nutrition gospel through her popular cookbook series Family Fit Lifestyle Cookbooks which has sold more than 2 million copies. Her first Fat Free Living recipes were published in 1993. Her latest book is "SUPERMARKET GOURMET" (published by Perigee). In addition, Jyl is creator of numerous customized consumer cookbooks for food manufacturers that features their products. Some companies include ButterBuds, Prudue University, FoodSaver, BodyWise International and more.
Feature Writer: Jyl has contributed articles and recipes to a wide variety of national magazines and web sites including: Healthy Cooking, Senior Times, First for Women, Self, Family Circle, Income Opportunities, Vegetarian Times, eDiet
National Spokesperson: Jyl has been a spokesperson for a variety of wellness organizations including the Arizona Heart Institute, and the National Heart Institute, as well as selected companies that focus on long-term consumer health.
Media Personality: Jyl has appeared on CNN, Leeza Show, CBS This Morning Show, Good Morning Arizona, Television Food Network, Home & Garden TV, Our Home, QVC
Motivational Wellness Speaker: Jyl is in demand around the country where she has developed programs that have improved thousands of consumer's lifestyles As a popular motivational speaker her topics include:
Kids & Nutrition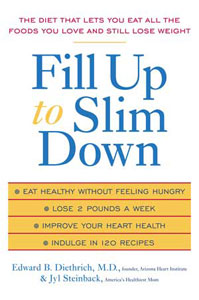 Child Obesity
Healthy Kids And Teens
Healthy Eating Made Fun
A Nutritional Approach To School Lunch Programs
Lifestyle Approach to Better Living
Family Approach To Permanent Lifestyle Changes
10 Secrets To Looking & Feeling Absolutely AWESOME
Healthy Quick And Easy Lifestyle Choices
Keys To Healthy Eating
Easy Recipes For Today's Lifestyles
Keys To Quick And Easy Exercising
Fill Up To Slim Down
Top 25 Benefits Of Incorporating Exercise Into Your Daily Routine
Top 10 Stress Producers And Ways To fight Back
Improve Your Heart Health
Corporate Benefits Of Healthy Employees Lifestyles
Dieting Doesn't Work (8 Steps to Healthy Living)
"What's Eating You"? It's Not About Food! 12 Steps to Taking Control of your Life
Cooking, Eating, and Lifestyle Changes
Superfoods and Anti- Aging
Healthy Cooking – Lifestyle
Make It Quick Recipes
Supermarket Gourmet
Cook Once Eat For A Week
Cooking With Your Favorite Kitchen Appliance
K-12 Teaching Experience: Jyl has worked for the Arizona Department of Education with Character Counts – reaching 6,000 children in the past two years.
Education: Jyl holds a BA in Education from Arizona State University
Jyl's Fans are Legion: Many swear that she was responsible for their major life changes. Jyl loves to hear from devotees of her healthy philosophy.
"Since my first day of living Jyl's program my intense sugar cravings have totally disappeared and I am at peace with food. It's been that way everyday. A miracle!" Jan of New Berlin, IL

"Just for the record, for the first time I have lost weight- 50 pounds, and kept it off now for almost three years!" Adds Karen from Nashville, NC, "I am so excited about my new life changes." Joanne of Norfolk, NE

"Dear Jyl, I have only been doing "Roll Yourself Thin for a few weeks and I am thrilled with the results. I appreciate the results of this program for two reasons: it gave me nearly instant toning on regions that are very important to me. Namely, the abdominal area, upper rear, buttocks, and thighs. The other reason is that it feels so good to do the workout and it only takes 12 minutes. I feel like I am stretched and that my posture has improved. I feel balanced and I have a feeling of wellness. As you know I am buying "Roll Yourself Thin in 12 Minutes" for a lot of my friends who are always asking me "What exercise program are you doing now?" I think this one will be used by all!! Thank you so much." Debbie Verzino

Dear Jyl, I got to meet and work with someone who was able to motivate us to new beginnings. I got to hear voices "what is it going to take" and other "Jylism's". I was afforded the opportunity to have help and great support. I was in the right place at the right time with the right help and the right advice to achieve the right goal the right way for the right reason. I did it this time. Thanks Jyl for being the right trainer. Mary Lee Lehrich, RN, BSN, CDE, Certified MiniMed Pump Trainer

Hi Jyl, I am 52 years young and I have maintained 120 lbs. and a size 4 thanks to your cookbooks. I lost my weight (about 30 lbs) through diet and exercise awhile ago. The first cookbook "Fat Free Living) I picked it up in the gift shop at La Costa Resort in Southern California – about 10 years ago. After trying recipes I said "finally someone has put together a cookbook I've always wanted to do – lowfat, healthy AND GREAT tasting!" I have every one of your cookbook and exclusively cook out of your books for myself, family and company. When someone (which is all the time) raves about my cooking, I go out and buy one of your books and say "here's the chef "! Love, Melody Konte

Hi Jyl, I have lost a total of 19-1/2 pounds and 15 inches in 10 weeks. I am now fitting into sizes 3-5 once again. My skin is looking good, I am feeling really good about me, and I am totally enjoying the feeling of freedom that I have acquired since meeting you! It's as though life wasn't complete until I had the good fortune of meeting you and participating in your "life altering" program. I will always be grateful to you for every pound I shed, for every fruit and vegetable I eat, for every healthy meal I am now able to prepare for my family, and for the confidence that meeting you has bestowed on me. But most importantly for the feeling in my heart that you are my friend for life. Thank you, Love your friend, Kathryn Valdez

Dear Ms. Steinback: I greatly appreciated you Healthy Living Cookbooks. In fact, I have ordered them by the 100's and made them available to my clients. I am very glad your books have been so successful. I know they have helped thousands of people and can help a great many more in the years to come. Sincerely, Daniel S. Kirschenbaum, Ph.D., Director and Professor, Northwestern University Medical School

Jyl, Your dedication to the team and your positive attitude are inspirational! Tracey Kiest, Morning Producer KPNX
Jyl's interest is in helping others achieve greater health through nutrition and exercise. "I feel like I was put on this earth to help people and that's what I am going to do! With your help we can literally change the world."