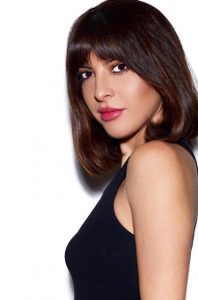 As I stare at the blank page before me I am overcome with overwhelming nerves. I've probably gotten up to get coffee 6 times, and it's only 9:02am. How do I convey my relationship with food? Where did my incredible love and passion for baking come from? Was it making pasta with my dad as a child? Baking mini apple pies with my mom? Maybe it was the tea parties every Tuesday with grandma Janie or dipping frozen bananas into chocolate with grandma Adrien and my big brother. I guess we will never know officially, but for as long as I can remember I have had a divine love for food, the culinary arts, and of course, eating.
My introduction to the culinary world was through sugar, eggs and butter; pretty much everything you won't find in this book. Hailing from New York, pizza and donuts were a staple in my life while salads and most vegetables were overlooked. It wasn't until I moved to Los Angeles and met Jyl that I started to "think outside the lunchbox" and develop an interest in healthy living. But before I take you down my plant based road, I should probably start at the semi-beginning.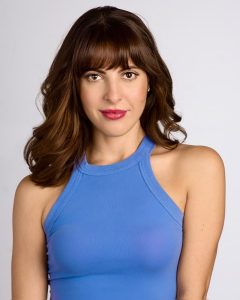 When I was 18 years old I moved to Los Angeles, like so many others, with a dream and a wish. I auditioned for and was accepted into the prestigious American Academy of Dramatic Arts, but upon graduating I was plagued with the ever so common questions: Will I make it? What will my contribution to society be? What will it look like? At 21 years old, I simply did not know. For two years auditions came and went. Finally, at age 23 I landed my very first movie role alongside Nicolas Cage and Wendell Pierce. I got to fly to New Orleans, eat all the beignets I want, and perform next to some of the world's most famous actors. To say that I was on cloud 9 would be a severe understatement…I don't know what "making it" means per-say, but I swear, for a brief moment, I thought I had.
When I came back to L.A., and subsequently back to reality, I was once again plagued with life altering questions: Where is my next role? When will I work again? Why isn't Nicolas Cage calling me back? (Joking…I don't have his number…I swear) I was turning 24 and I desperately needed an outlet that sparked not only my excitement but creativity; a performer is still a performer, even without a stage or camera, after all. I opened my own online bakery, That's Ashley's Kitchen, in 2015. What started out as a small entrepreneurial side-gig, quickly grew into a respect and admiration for the field. In order to grow and learn more I took odd jobs here and there. At one point, I was a private chef for a food delivery app.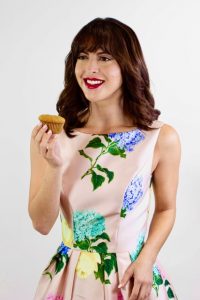 After about two years of selling sugary cakes and cupcakes both online and at farmers' markets, I felt ready for more. I started to include treats that catered to certain dietary restrictions; gluten free, vegan, paleo, etc…When I met Jyl in 2018, I was quickly introduced to a world that I never even knew existed. Plant based cooking. The term sounds simple enough, yet, I myself, a professional baker of several years, didn't know the full definition of a plant nutritious lifestyle. With the guidance and understanding that Jyl and Julie so graciously provided me, I was able to grow and learn more about being plant nutritious everyday. I am now happy to say that not only has my lifestyle changed, but my business has also flourished with the delectable additions of
plant nutritious goodies.
Take a look at my bakery's website www.ThatsAshleysKitchen.com and follow me on Instagram using the handle @ThatsAshleysKitchen!